Second Annual "Sacred Pomo Homelands Caspar Forest Fest"
June 11
@
12:00 pm
–
7:00 pm
The Second Annual "Sacred Pomo Homelands Caspar Forest Fest" will take place on Saturday, June 11th at the Caspar Community Center from noon until 7pm.
Music includes Mama Grows Funk, Gene Parsons with 2nd Hand Grass, Diane Patterson, Darryl Cherney, Holly Tannen, and more.
Speakers will include Pomo Elder Priscilla Hunter, Sara Constance Rose and Ravel Gauthier of Mendocino County Youth for Climate.
There will be workshops in English and Espanol, kids activities, information booths, beer, wine, and food by Dalen and Her Crew.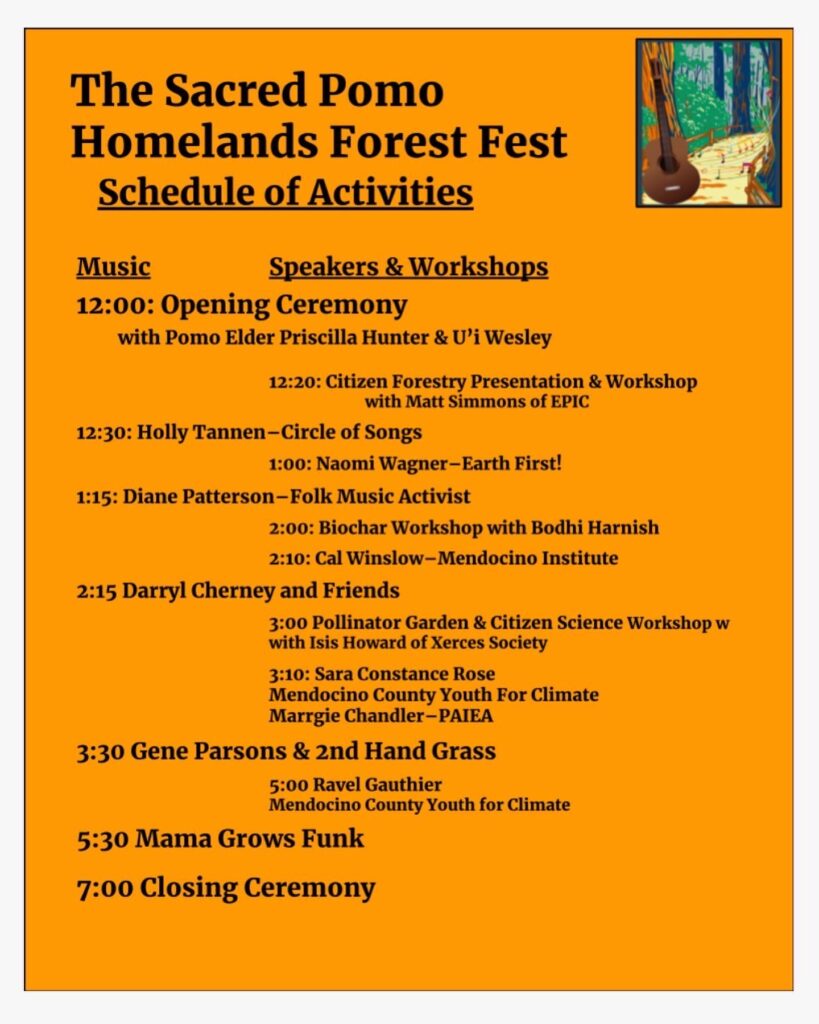 Workshops descriptions can be found here.
For more info email development@mendocinotrailstewards.org
$5 – $20
All are welcome, no one will be turned away!
mendocinotrailstewards@gmail.com